You're depressed. You're anxious. You're overtired. You've taken a postpartum depression (PPD) screening quiz.
I'm all for staying in bed, but what if you want to get out of bed and can't?
You keep looking for a place to rest and catch your breath. You cry out – hopefully and hopelessly – from your bed.
Are you feeling sad or depressed?

Do you feel more irritable or angry with those around you?

Are you having difficulty bonding with your baby?

Do you feel anxious or panicky?

Are you having problems with eating or sleeping?

Are you having upsetting thoughts that you can't get out of your mind?

Do you feel as if you are "out of control" or "going crazy"?

Do you feel like you never should have become a mother?

Are you worried that you might hurt your baby or yourself?
Questions from Postpartum Support International (PSI)
If you have symptoms such as these (and more), you may have a perinatal mood or anxiety disorder. Perinatal is a fancy word for "all around" birth, meaning the period of time throughout pregnancy as well as the baby's first year.
What do you do? Where do you go for help?
Don't hesitate to dial 911 or your country's national emergency number, if you're in distress, or go to your nearest emergency room.
Without treatment (medication and/or psychotherapy/counseling/talk therapy), PPD can last for weeks, months, or years. Remember you have a medical condition that may require professional help and treatment.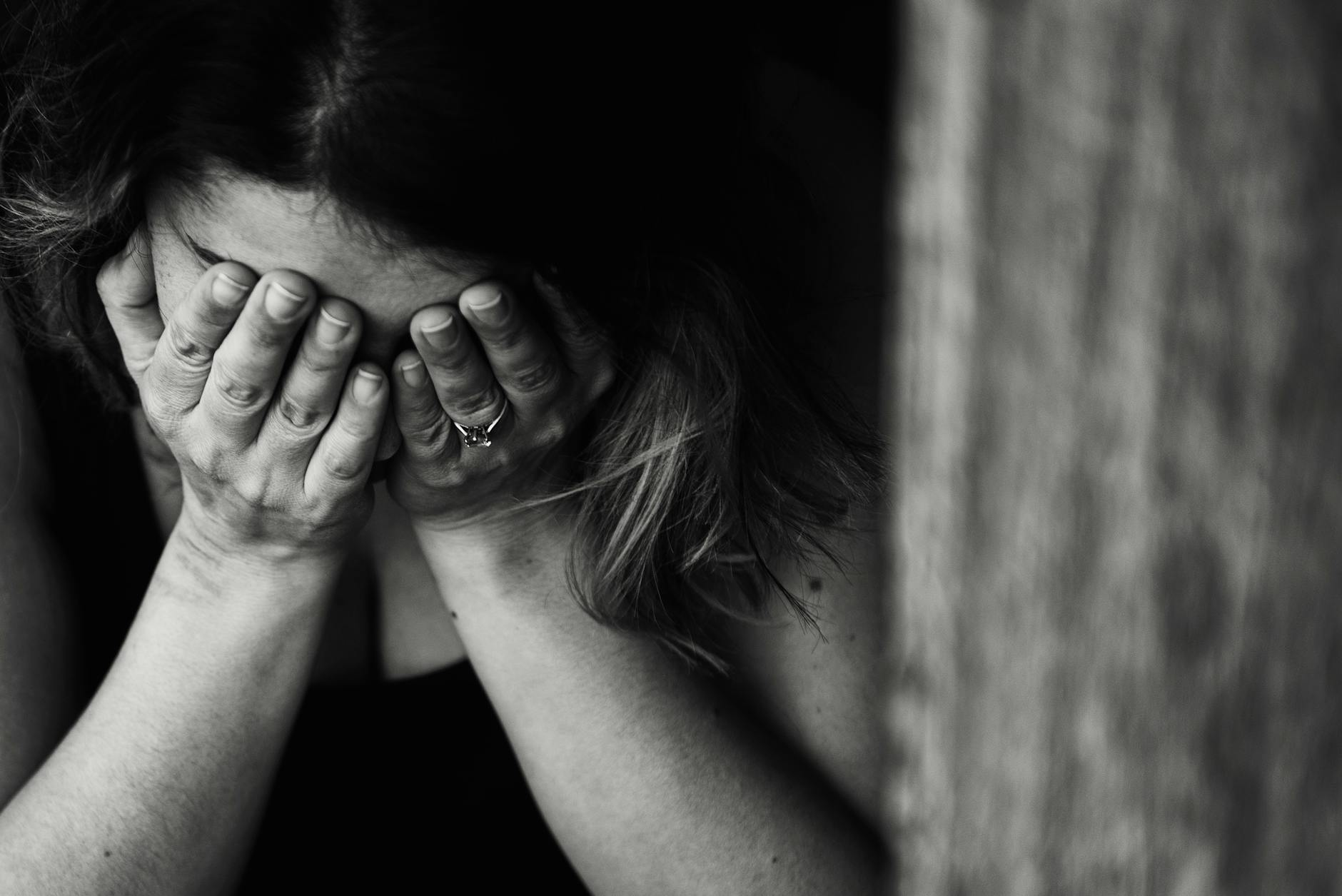 TIP #1 LEAN ON OTHERS FOR SUPPORT.
Talk to someone. Don't delay in calling one of these free hotlines.
National Suicide Prevention Lifeline
Phone: 800-273-8255
Hours: 24/7
The National Suicide Prevention Lifeline provides emotional support and resources to people who are contemplating suicide or experiencing emotional distress. This free and confidential service is provided by a national network of local crisis centers aiming to raise suicide awareness and improve crisis response services.
Phone: 800-950-6264
Hours: Monday through Friday, 10 a.m. to 6 p.m. EST
The National Alliance on Mental Illness HelpLine offers free and confidential assistance to people with mental health disorders, their family members and their caregivers. The advocacy group provides information about mental health conditions and refers callers to nearby treatment and support services.
Additionally, contact your local National Alliance of Mental Illness (NAMI) chapter. Check out NAMI Top 25 HealthLine Resources.
Postpartum Support International HelpLine
Phone: 1-800-944-4773 (4PPD)
Hours: 24/7
Text: 503-894-9453
You'll be prompted to leave a confidential message and a trained volunteer will return your call or text. PSI listens, answers questions, offers encouragement, and connects you with local resources. PSI even offers resources to dads!
Heartbeat International Option Line
Phone: 800-712-4357
Hours: 24/7
The Option Line offers education and support to women facing an unexpected pregnancy. The free and confidential hotline also connects callers with social services and local organizations that can provide one-on-one support.
Get professional help. Start by talking to your doctor who can give you a referral. Don't wait. You deserve more, no matter what that mouthy little b!tch in your head tells you.
Check the mental health benefits on your healthcare plan.
If you don't have mental health benefits and can't pay out of pocket, there are still options. Refer to NAMI Top 25 HealthLine Resources.
Talk to your loved ones. See how they can help you.
Join a support group. Try a meeting in person, but if that's not your thing there are online groups. See PSI Online Support Group.
Make friends, real or virtual. Find your tribe. Even an Instamom mom friend can provide the connection you're craving.
TIP #2 CONNECT WITH YOUR BABY.
Bond with your baby. You and your baby are the priority. Nothing else matters. Everything else, e.g. house-chores, can wait.
Snuggle with your baby.
Read to your baby.
Talk to your baby.
Sing to your baby.
Laugh with your baby.
Play with your baby.
If you can't do these things (or don't want to), please don't punish yourself. Lean on your partner or a loved one until you feel well again. And you will.
TIP #3 MAKE TIME FOR YOU.
Find a hobby. Engage in an immersive mind and/or body activity, e.g. volunteering, reading, writing, playing a sport, etc.
Exercise. Move every day. If exercise is too intimidating of a word, ditch it from your vocabulary. Say move instead, e.g. I'm going to move more today. Exercise is an all-purpose tool on your mental health/happiness tool belt.
Groom. Start small in your goal setting, but vow to bathe, brush your teeth, and get dressed today. Or at least one of those things.
Eat Ritz Crackers. Eat well. Try to three meals a day and two snacks. Not the kids' scraps. Don't forget to drink lots of water.
Sleep. Get your 7-9 hours of sleep a night. I know, that's hard, with young children. If your kids aren't sleeping through the night/or having fitful nights, it's critical for your overall health to nap when they nap. If needed, ask your loved ones to take the kids while you get some shut eye.
Soak up some sun. Aim for 10-15 minutes a day. Keep taking your prenatal vitamin or add a Vitamin D tab to your multivitamin regiment. Of course, always check with your doctor first.
Write. Be like me and write your way to good overall health. Keep a gratitude journal. See my "A Final Thought(s) – From the Pillow." I'm a firm believer if you think something, you make it true. "I think [I am mom enough], therefore I am [mom enough]." Thank you, Descartes for the inspiration.
Practice mindfulness and/or meditate. Play calming music. Do yoga. Focus on each bite of your meal. Pray. Journal. Read an inspirational text. Cook/bake. Craft. Light a candle. Do a meditation exercise (via YouTube or an app like Calm or Headspace). Stroke a doting house pet.
TIP #4 MAKE TIME FOR YOU AND YOUR PARTNER.
Plan a date night. See if your family/friends/neighbors can sit if you don't have the means to pay a babysitter. Try to schedule a date night on a regular basis, e.g. the first Friday night of every month.
Set aside a coffee [insert preferred beverage] break. Sip slowly. Whenever my husband is home, we carve out a little breakfast nook and share coffee together. It's my favorite ritual. The kids can't talk to us or engage with us until our coffee cups are empty.
TIP #5 MAKE YOUR BED!
Change your sheets. Change your outlook.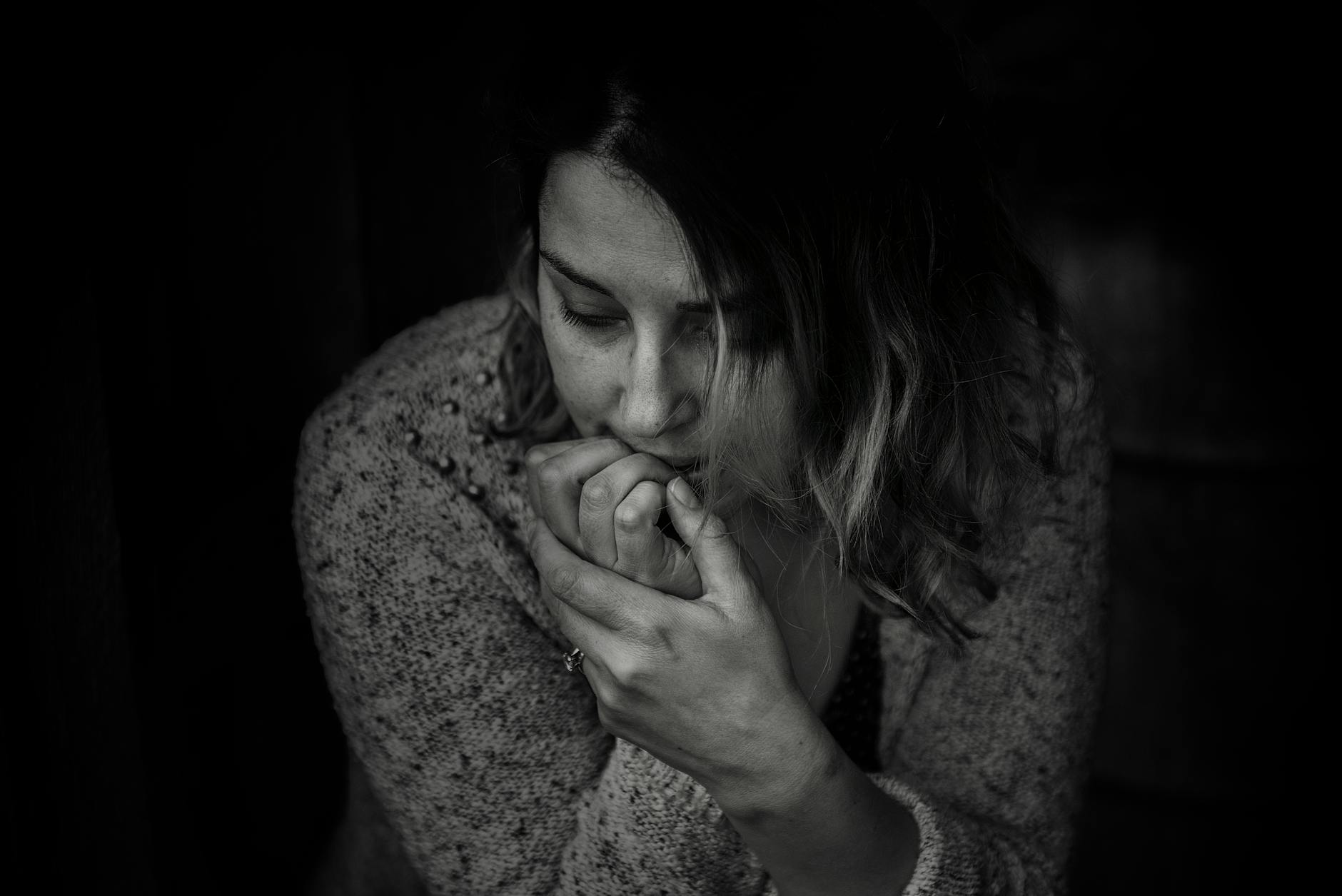 Maybe you can only follow through on completing one of the five suggested tips. That's okay. You're taking the first steps! Just like your baby, "[you] crawl before you walk, before you run."
A Final Thought – From the Pillow
You will get better.
So with help, you will be well.
What's your view from the bed today, bleak or bright?